Thank you so much for your expressed interest in New Way Academy. We are excited for the opportunity to be considered an option for your child's education.
We ask that you please take a moment to fill out the form below. This will allow us to maintain the most accurate and updated family contact information so we can better serve you as we embark on this journey together.
Warm regards,
Noah Mangus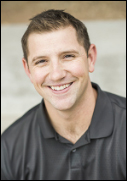 Director of Admissions
5048 E. Oak Street | Phoenix, AZ 85008
noah@newwayacademy.org
602.389.8605
* Indicates a required field.